Dear Home or Business Owner,
Choosing a carpet cleaner isn't easy.
Why? Because you're bombarded with misleading advertising, confusing claims and simply bad information.
From super-low prices and high-pressure sales – to unqualified technicians and near-worthless methods – how do you ever find a qualified, competent, professional carpet cleaner?
You start by reading this Consumer's Guide. In this fact-filled booklet, you'll discover how to avoid four carpet cleaning rip-offs, eight mistakes to avoid when choosing a carpet cleaner, and four steps to a fresh, clean, healthy carpet.
We wrote this guide to help you better understand carpet cleaning. Now, with this information, you can make an informed, intelligent decision.
And if you have any questions about carpet or upholstery cleaning, you're invited to call us at (888) 688-0603. We've dedicated our business to educating consumers. We'll be happy to help you in every way.
Cordially,

Darren Klein
Carpet Cleaning Excellence
Serving Metro Detroit Since 1988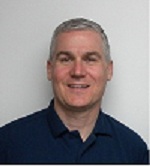 Darren Klein has been a part of the professional Michigan cleaning service industry for over 30 years and is an expert in carpet, upholstery, and tile care.


Join us or share on:
100% Risk-Free Guarantee
If you are not happy with our Carpet Cleaning Excellence Oakland County carpet cleaning we will reclean the area for free, if you are still not pleased we will refund your money. What could be more fair?